Regular price
Sale price
QAR 65.00
Unit price
per
Sale
Sold out
         
ORIGAMI Dripper - Wooden Holder
Made from Acacia wood, this smooth wooden holder adds a warm touch to your your ORIGAMI Dripper. 
Material:Wood (Acacia, clear lacquer coating)
 This product uses natural wood; appearance and texture of the wood may vary depending on the part and finish of the wood. We appreciate your understanding.

If you wish to clean it after using, please wash it gently with a soft sponge. Do not leave it soaked in water or hot water. Do not wash with a scrubbing brush, hard object, cleanser, etc. as it may cause scratches. After the wash, please wipe with a soft dry cloth, dry well before storing.
ORIGAMI Dripper - AS Resin Holder
This holder has been specially designed for ORIGAMI, as it shape fits perfectly the hole of the dripper.

While we all adore the warmth and the lovely aesthetic of the Acacia wood holder,  this resin holder has an updated design with the signature ORIGAMI ridges that holds the dripper better, offering more stable brewing experience.  
This holder is specially designed for Origami dripper, the shape of the hole perfectly fits our dripper
Diameter: 120mm
Height: 20mm
Bottom hole: 50mm
Material:AS resin
Made in Japan
NOT compatible with dishwasher, microwave or oven.
View full details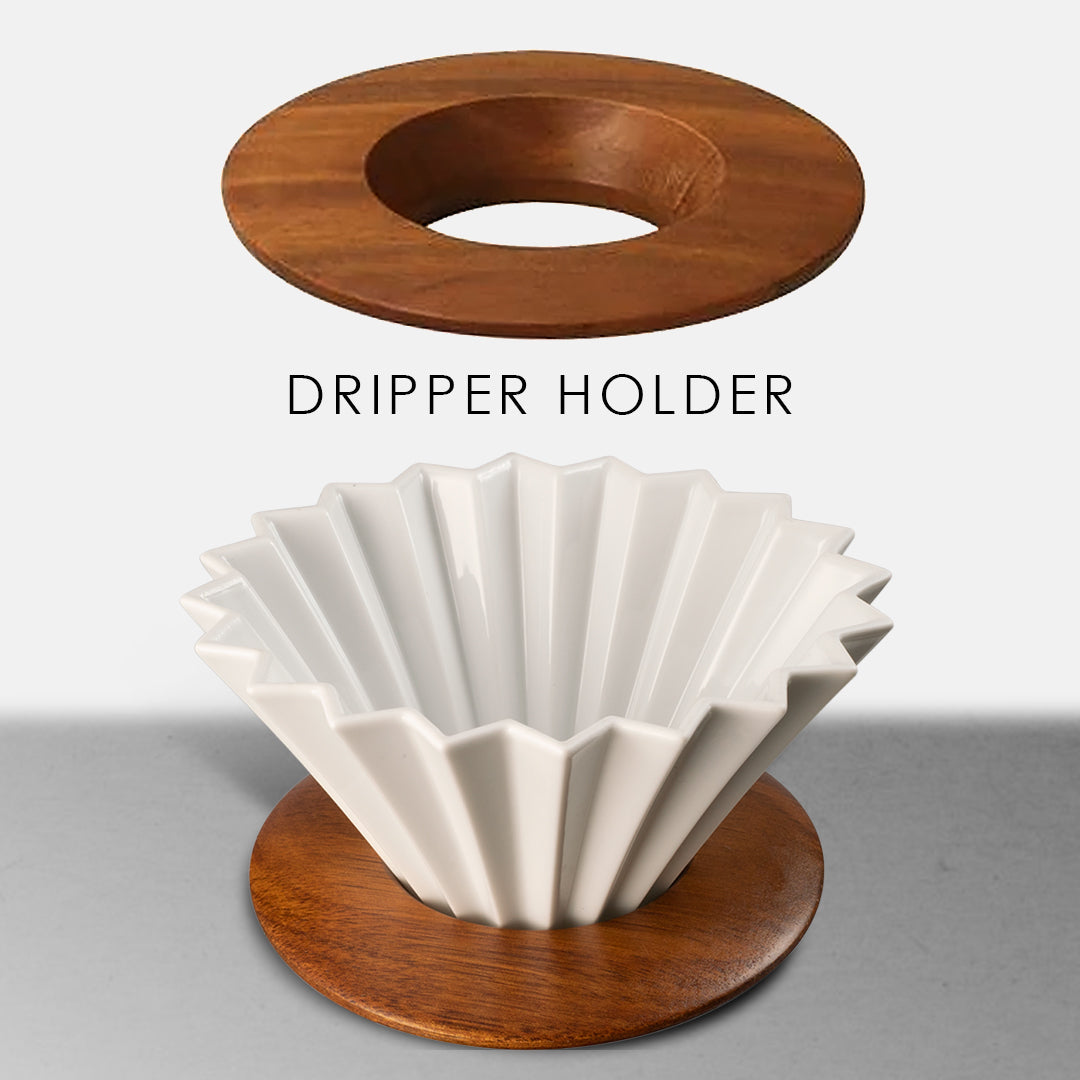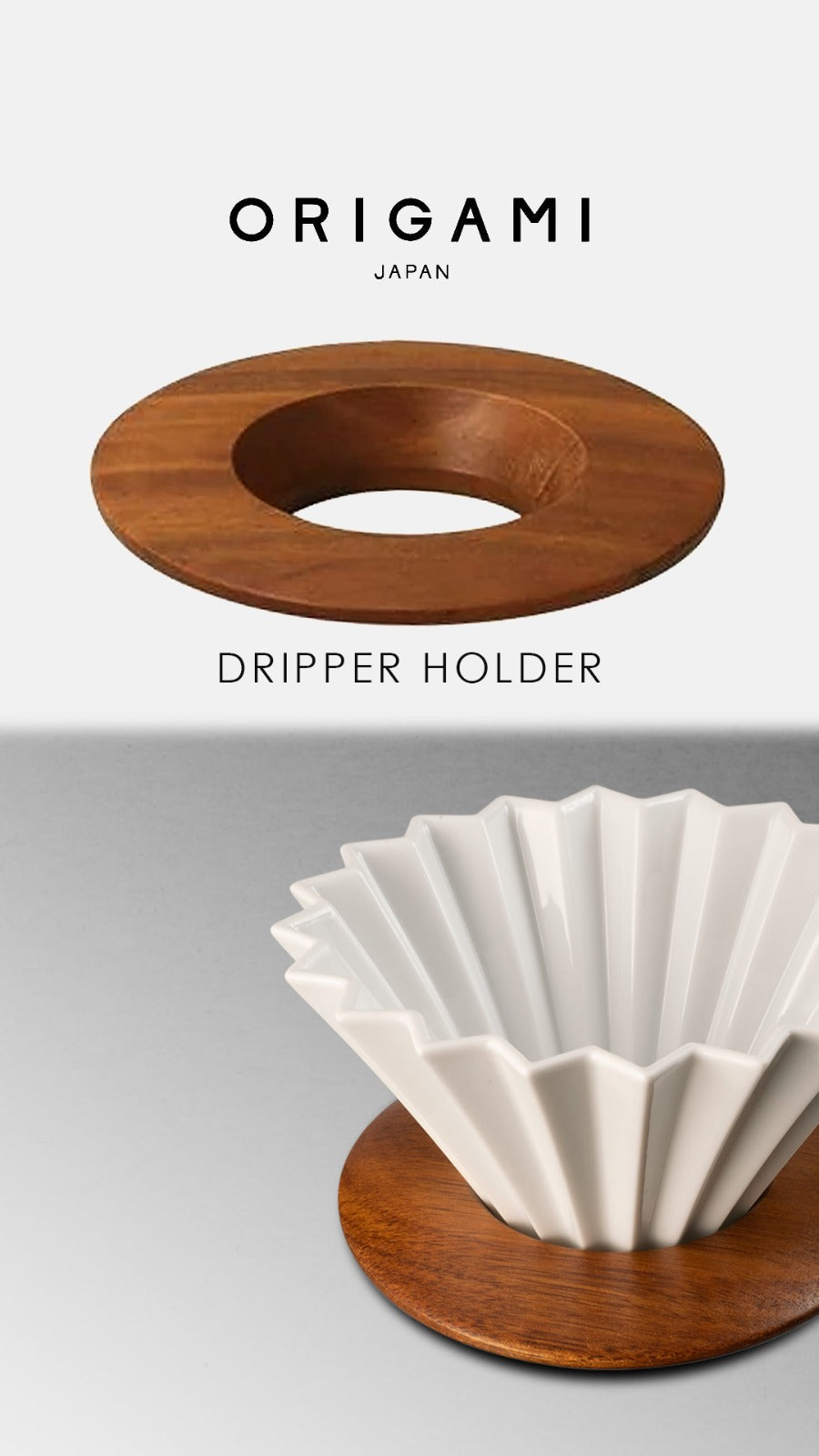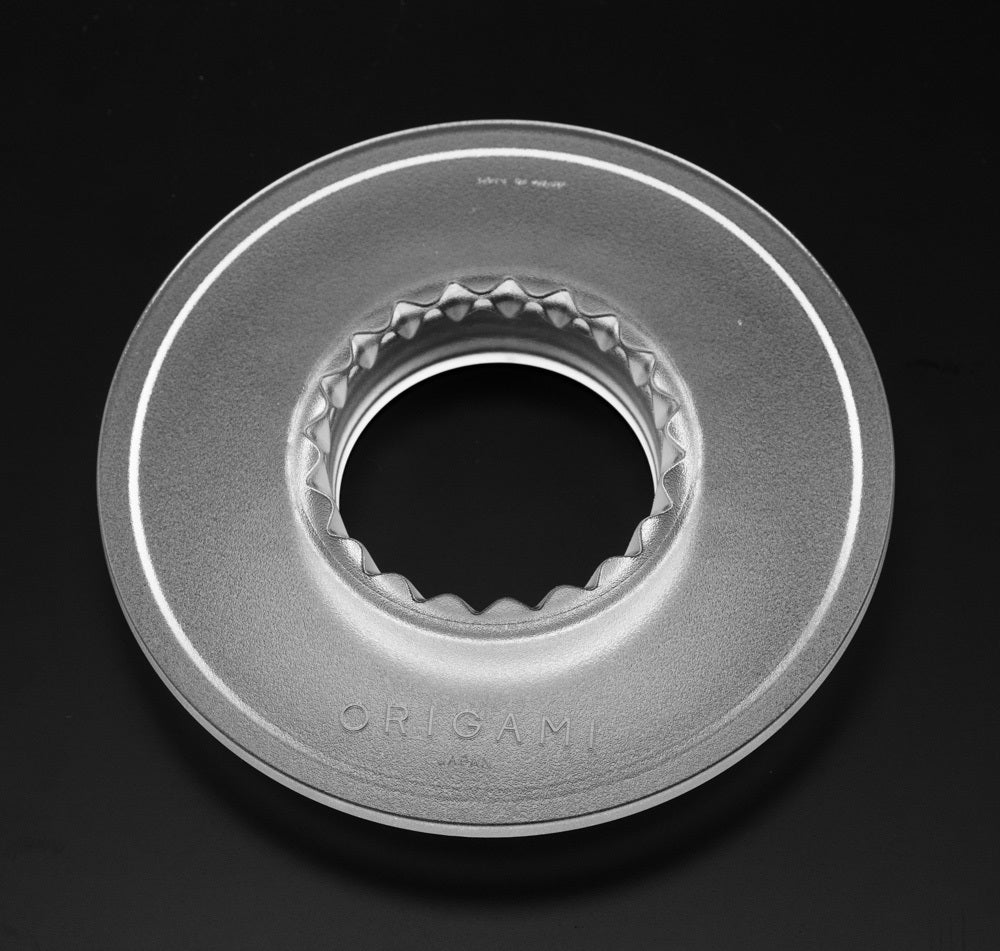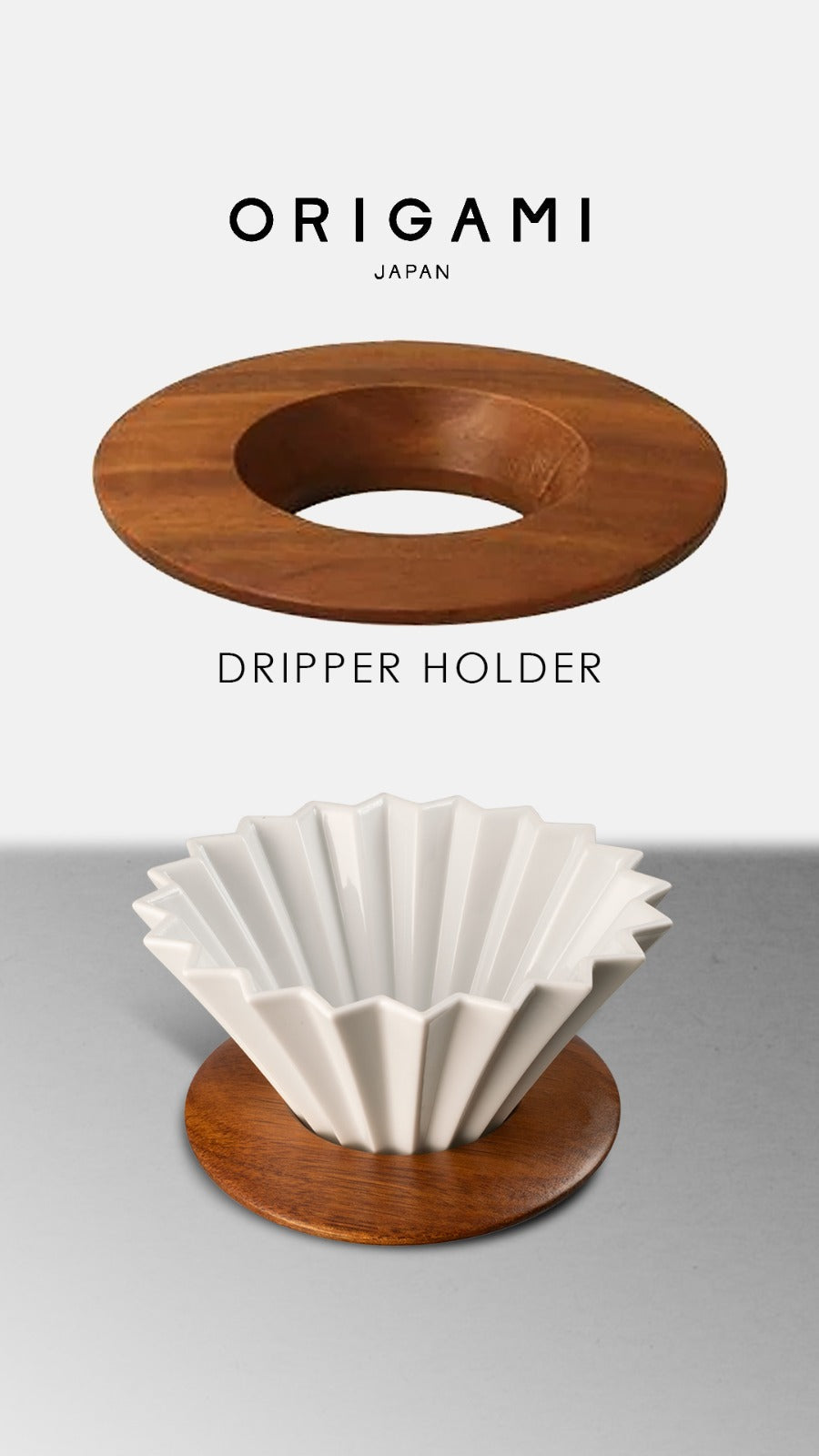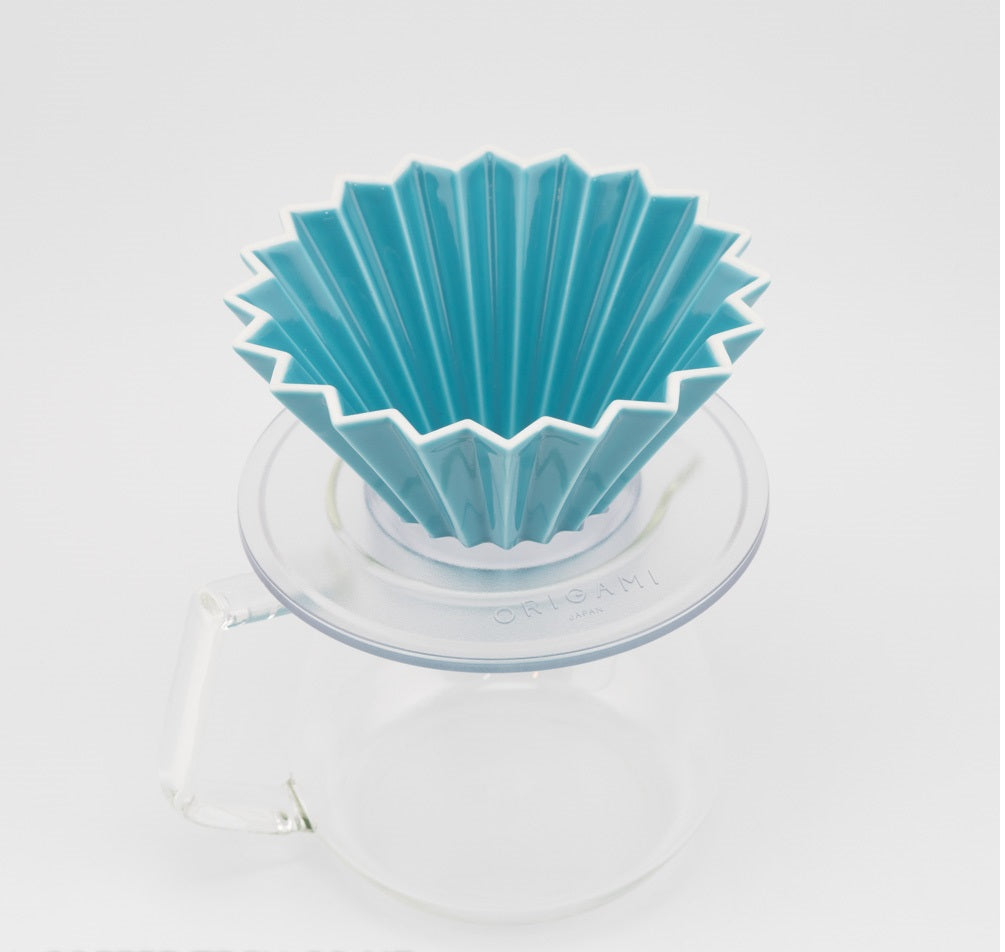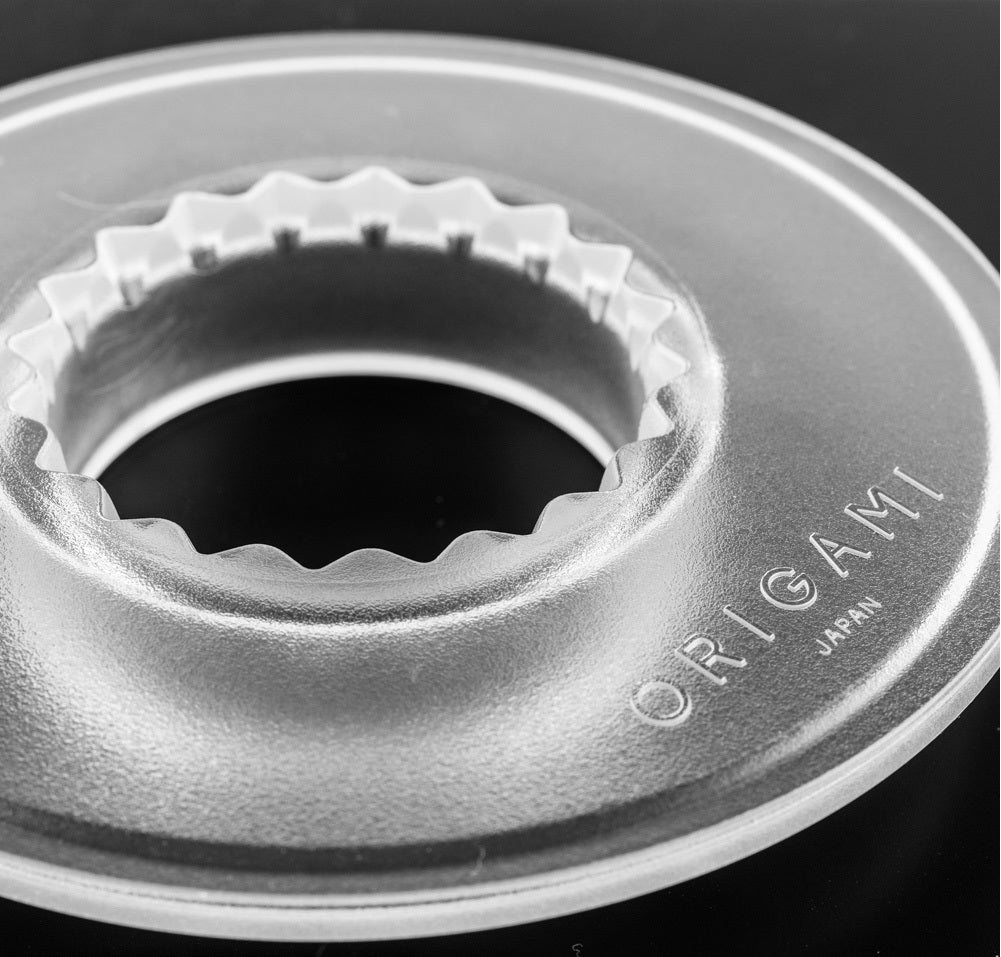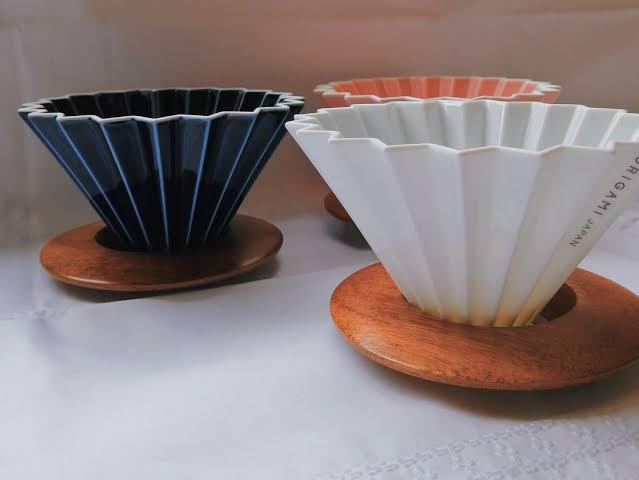 ORIGAMI
"Origami"- ori means "folding", and g(k)ami means "paper" - which is a Japanese art of paper folding (paper cranes may be the most famous of this kind.) This beautiful ORIGAMI Dripper is inspired by the spirit of the playfully colorful, creative but delicate craft loved for centuries.