Regular price
Sale price
QAR 635.00
Unit price
per
Sale
Sold out
Knock Hand grinders designed and built in Scotland, built in sturdy materials and with specially designed burrs for accurate and consistent grinding performance.
Simple and accessible stepless grind adjustment; from espresso to immersion brews.
Excellent craftsmanship
Aergrind: 390g (13.4oz) in Weight. Capacity 22-27g (0.7-0.9oz), depending on bean varietal, roast profile etc.
A smaller 24 g capacity leads to high portability; the Aergrind can fit inside an Aeropress for an ideal travel coffee setup
View full details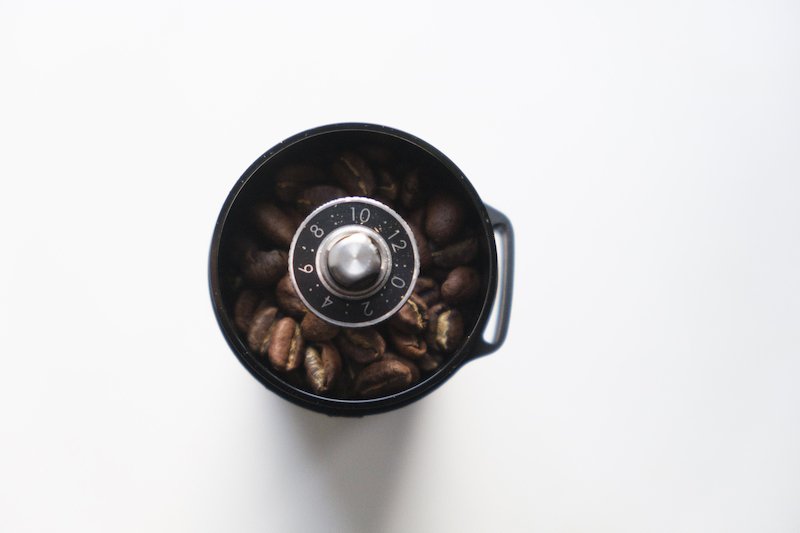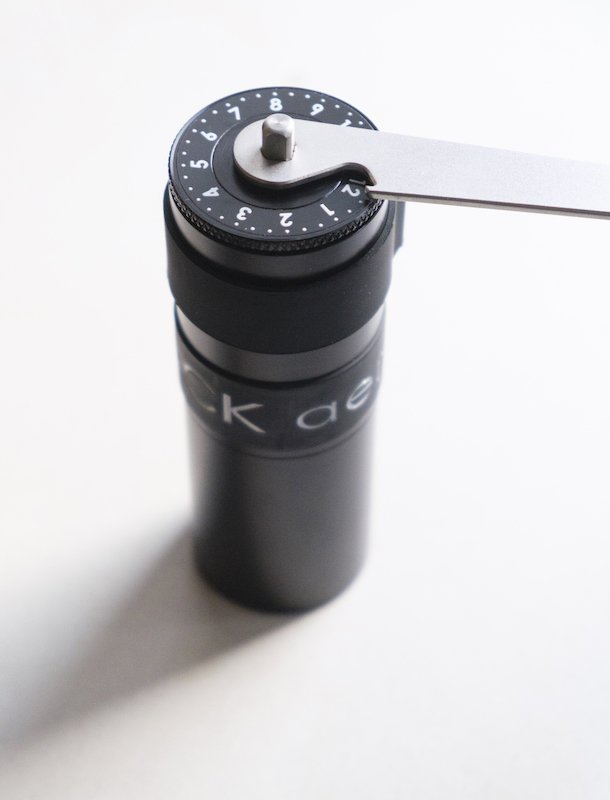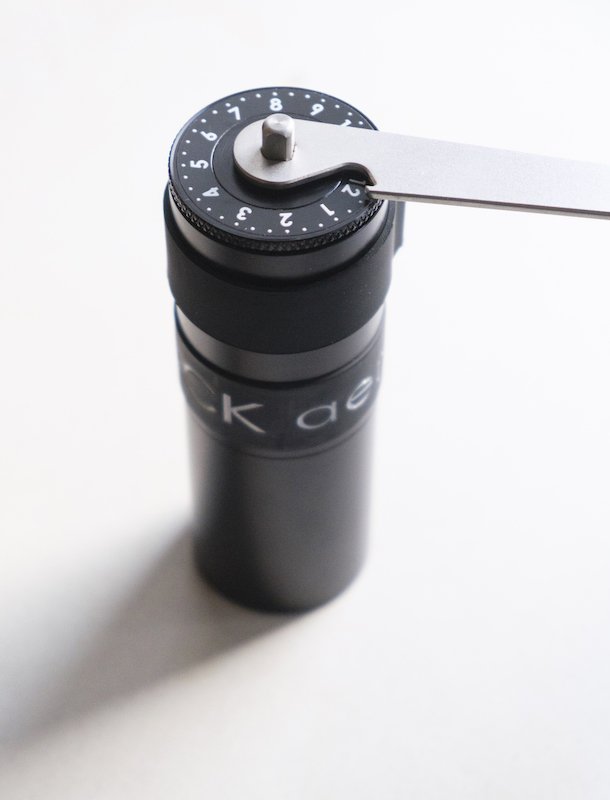 Aergrind
These hand grinders, designed and built in Scotland by Knock, are some of the finest we have ever used. Their sleek yet highly functional design, alongside high quality grinding and straightforward adjustment, mean that you can focus on getting the best out of your coffees. All models have stepless grind adjustment, located on the top of the grinder for easy access, with grind size clearly communicated by the number on the dial.

The 38 mm burrs on the Aergrind are made of ceramic case-hardened stainless steel, resulting in hard wearing grinding surfaces with impressive longevity. Dual bearings on the grinding shaft mean that the burrs always remain perfectly aligned, for accurate and consistent grinding performance. The Aergind's compact size means it can fit inside an AeroPress for an ideal travel coffee setup.

Grind settings are communicated with two numbers, the number of full rotations and the number on the dial itself. When you receive your Aergrind, the burrs will be touching, and the dial will read zero. Many of our team use these grinders at home, so we have a great deal of experience with the grind settings used for various brew methods. For an espresso grind range, we would start around the one full rotation range, between 1:0 and 1:3. For pour over brews, like our V60 recipe, we've had a lot of success with 14.5 g brews at just over 2 full rotations, around 2:3 to 2:6, of course depending on the coffee, water, and exact equipment used. For a larger pour over brew, grind a little coarser. For our AeroPress recipe, we use a slightly finer range than V60, between 2:2 and 2:5. For longer immersion brews, like French Press or for cupping, we have been grinding in the high 2 rotation range and into the 3 rotation range, around 2:10 to 3:2, but don't find ourselves using settings coarser than this very often.