Regular price
Sale price
QAR 85.00
Unit price
per
Sale
Sold out
Another Brazillian Coffee from Fazenda IP
PRODUCER: Luiz Paulo Dias Pereira
REGION: Carmo De Minas
PROCESS METHOD: Natural 
ALTITUDE: 1300 MASL
CULTIVAR: Yellow catuai
TASTING NOTES : Sweet, toffee, brown sugar, macadamia, praline


View full details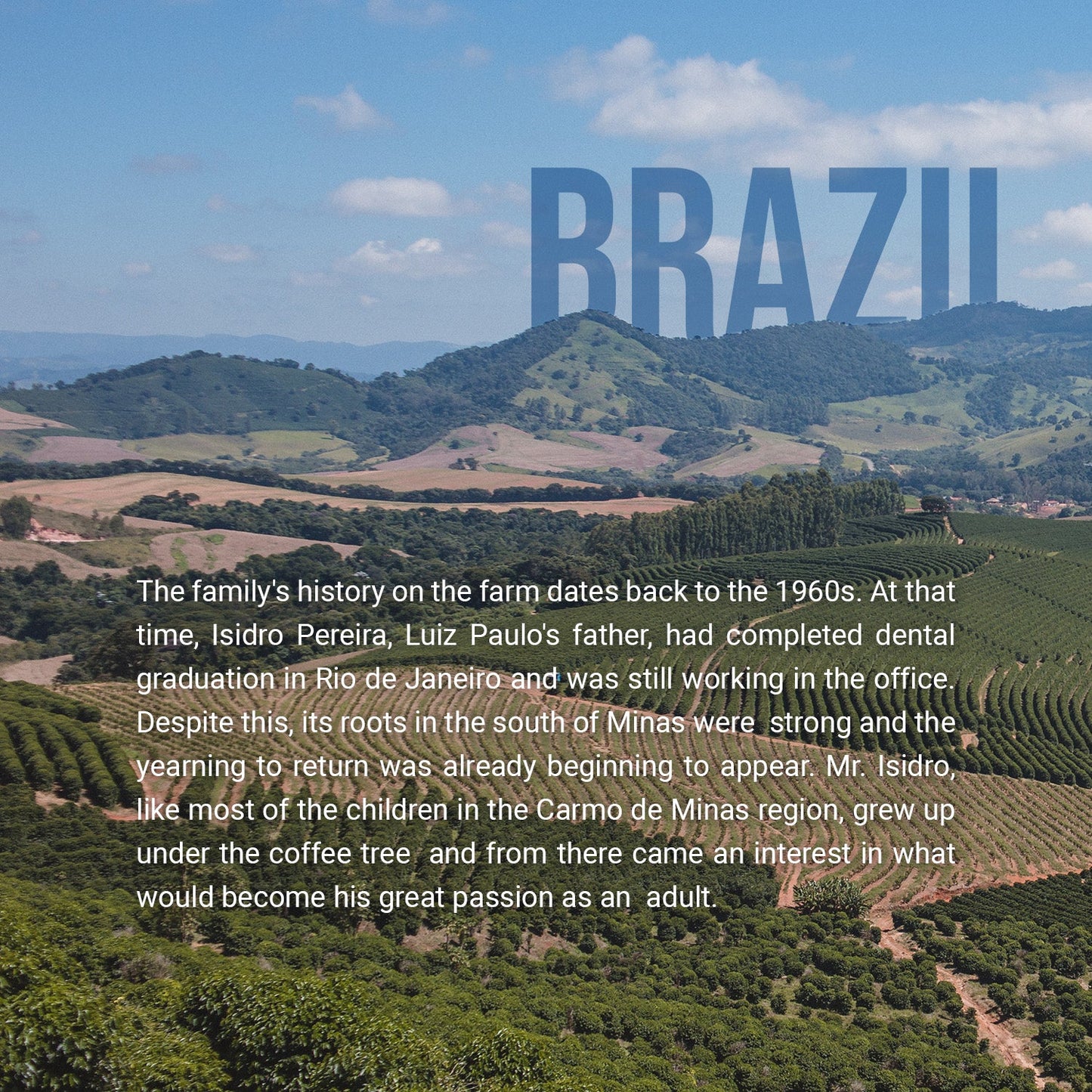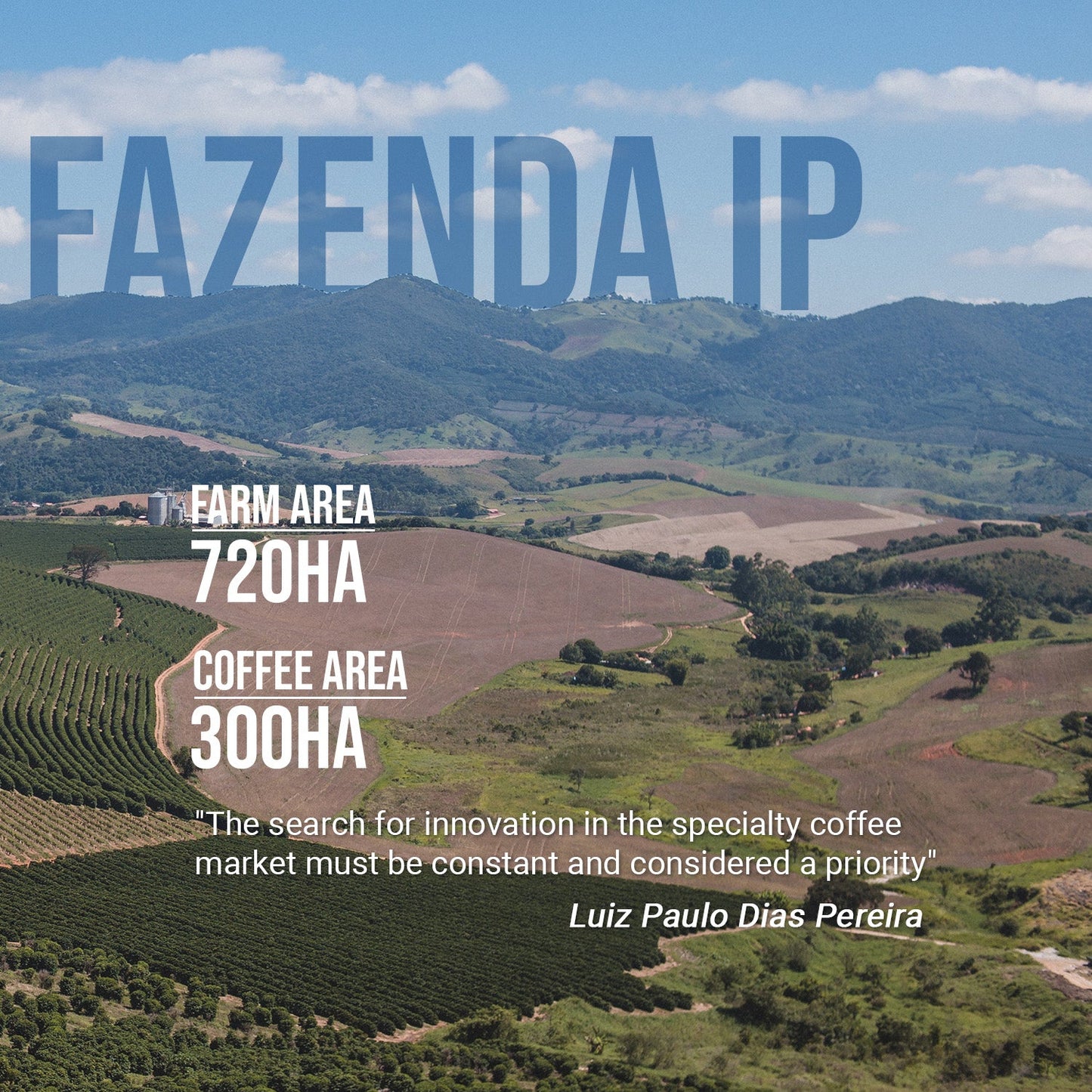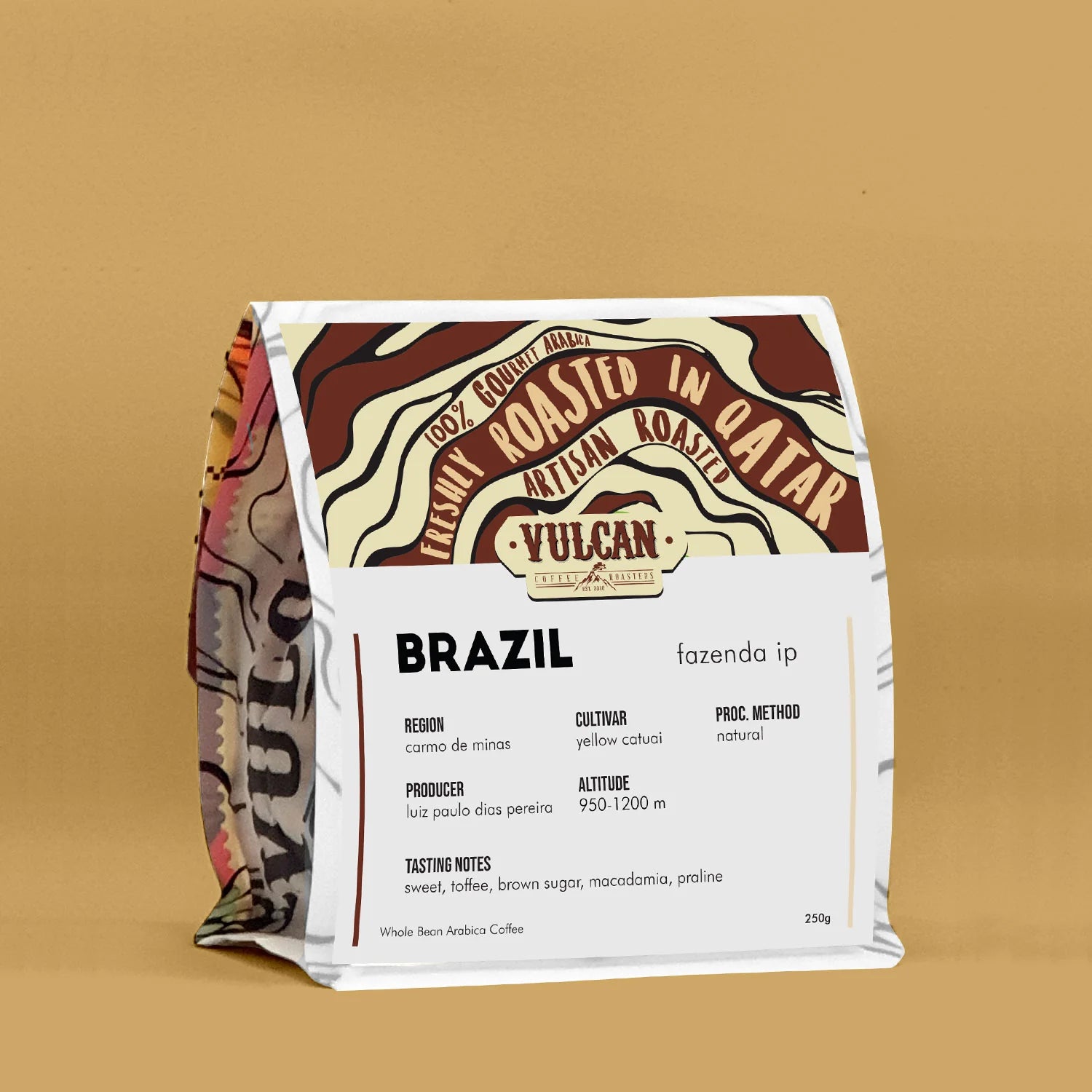 Fazenda IP
The family's history on the farm dates back to the 1960s. At that time, Isidro Pereira, Luiz Paulo's father, had completed dental graduation in Rio de Janeiro and was still working in the office. Despite this, its roots in the south of Minas were strong and the yearning to return was already beginning to appear. Mr. Isidro, like most of the children in the Carmo de Minas region, grew up under the coffee tree, and from there came an interest in what would become his great passion as an adult.

Shortly thereafter, in 1974, the first expansion plans began to be put into practice. New areas have been acquired, other varieties have been planted and Luiz Paulo can put all his knowledge into practice. At that time, specialty coffees were not yet a reality in Brazil and everything was organized with a view to growing production.

Decades later, and with a long way to go, there was a concern for quality in the country. The search for the improvement of coffees involved large investments in equipment, machinery and it was necessary that many of the processes were reviewed. What could be a difficult scenario for Luiz Paulo, already in charge of the farm, served as an incentive and new methods of processing coffee began to be studied. Over time, the search for quality became routine, as well as trips to learn about processes carried out in other coffee producing countries and the exchange of knowledge with other producers.

This coffee is available only for espresso.