Regular price
Sale price
QAR 175.00
Unit price
per
Sale
Sold out
Refinement beyond the benchmark V60 - W60 Dripper

HARIO has developed the W60 dripper in collaboration with Pete Licata. Why not try out this new generation dripper recommended by a champion barista?
Size: W160 × D127 × H109mm

Capacity: 1-4 cups
Weight (Incl. box): Approx. 600g
Materials:
View full details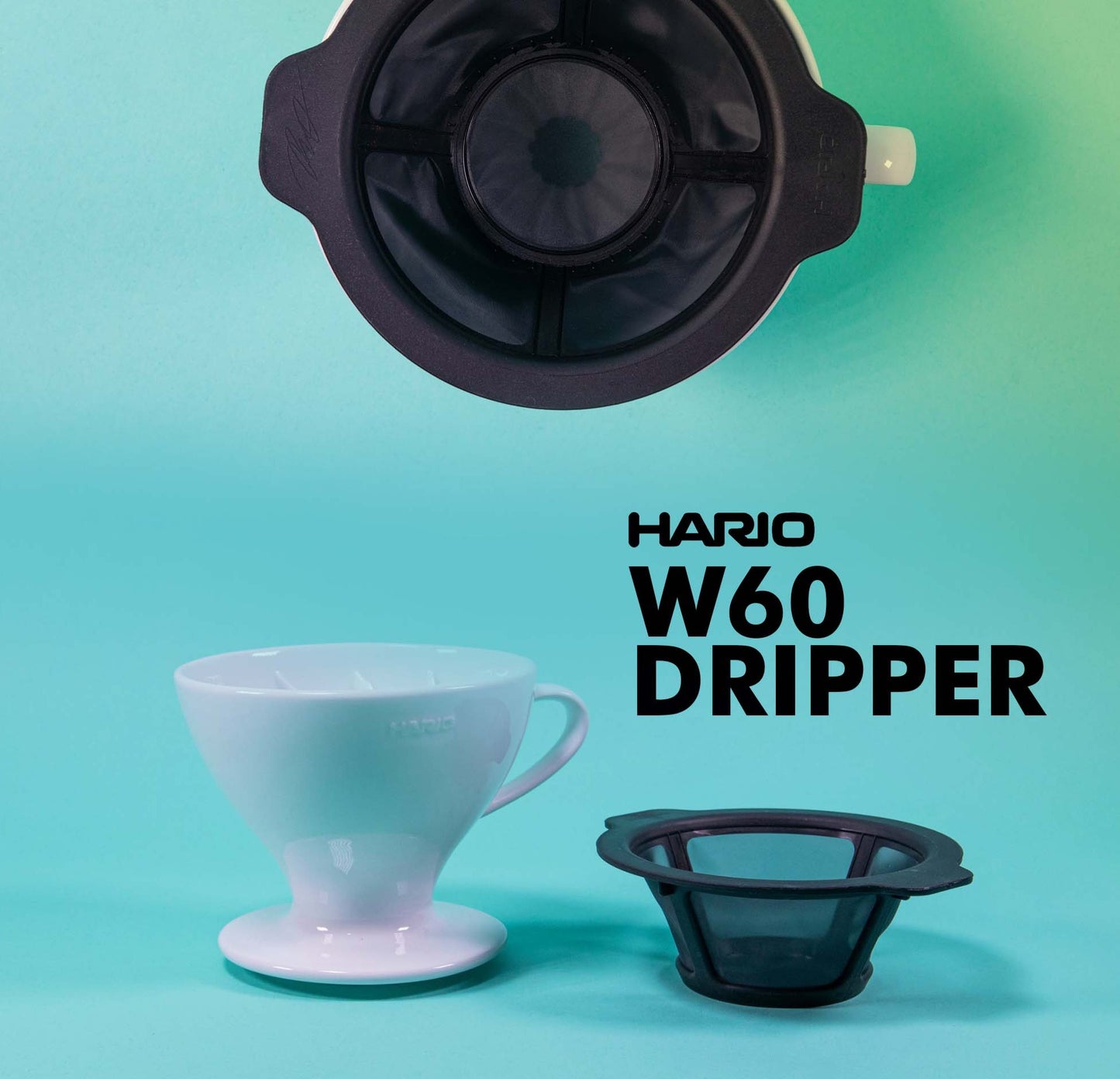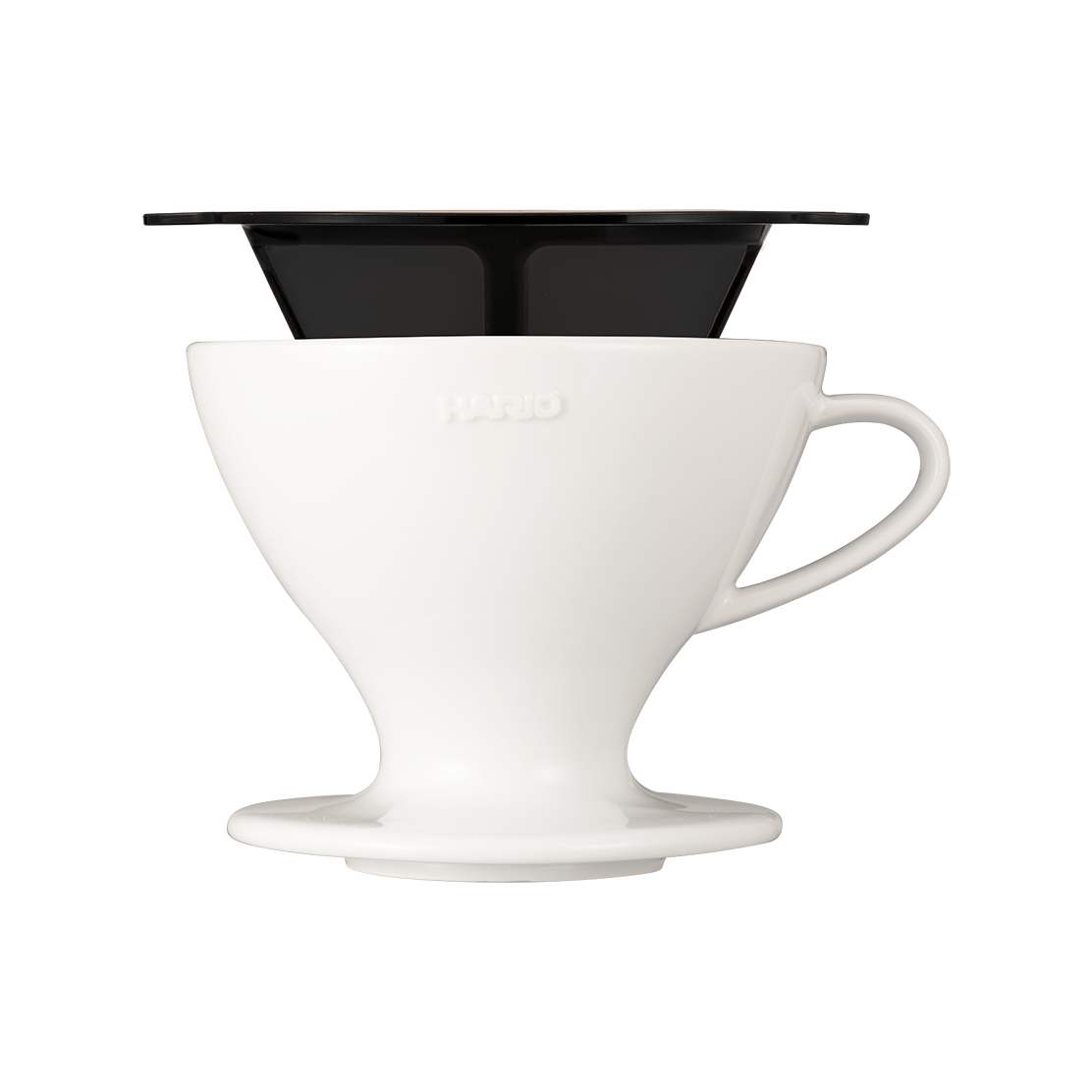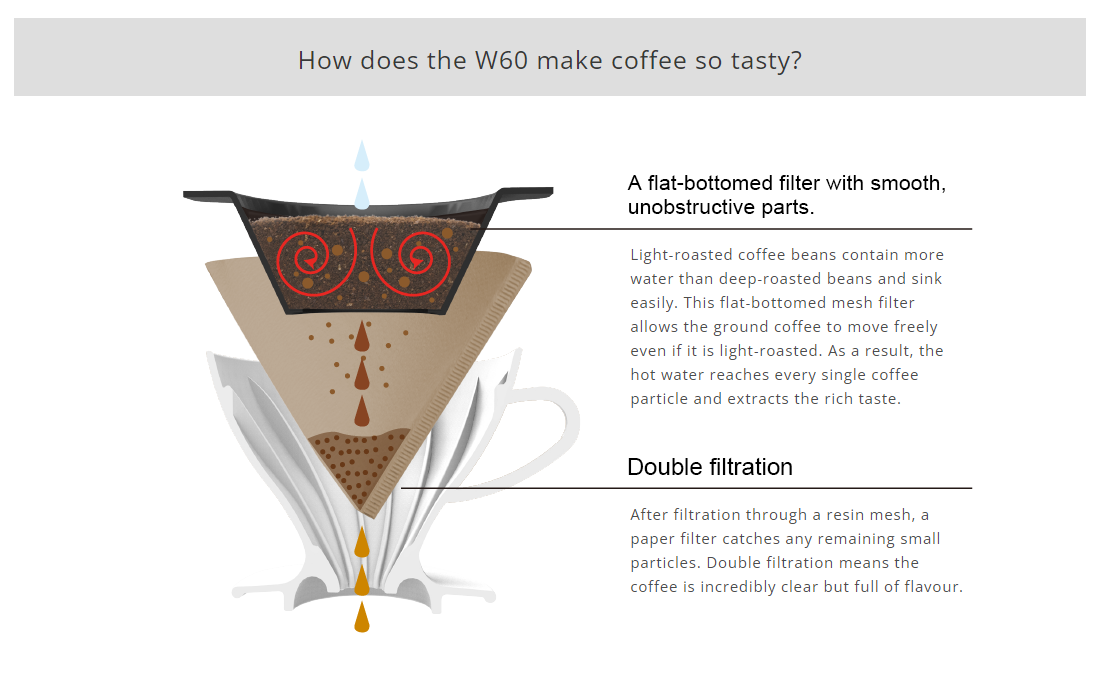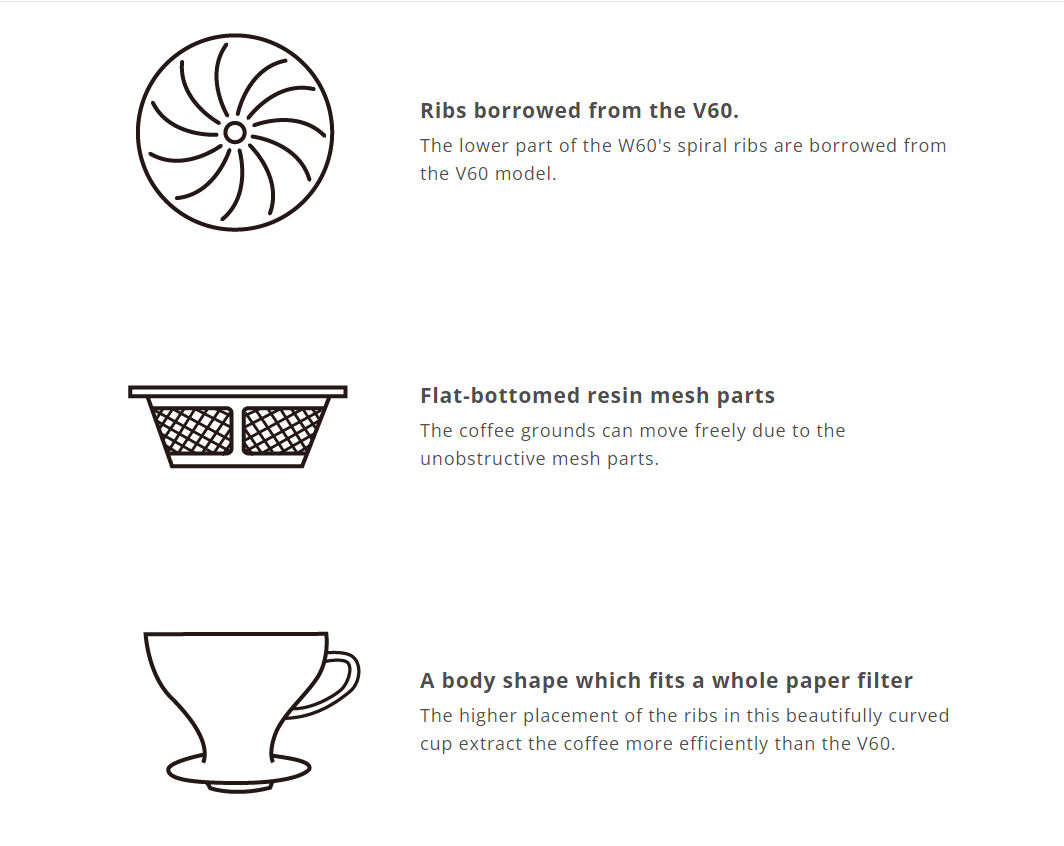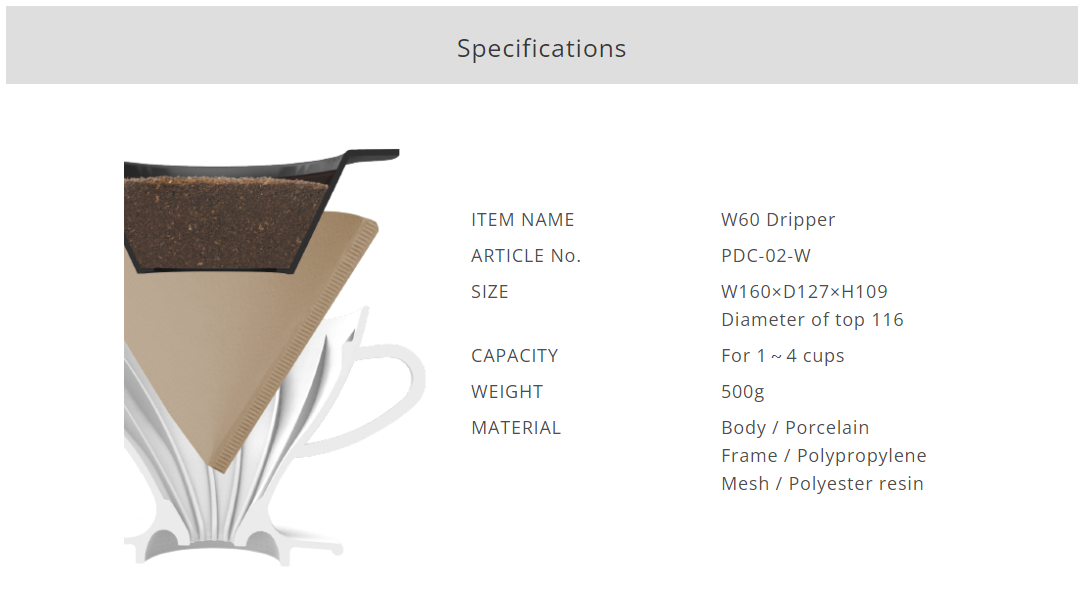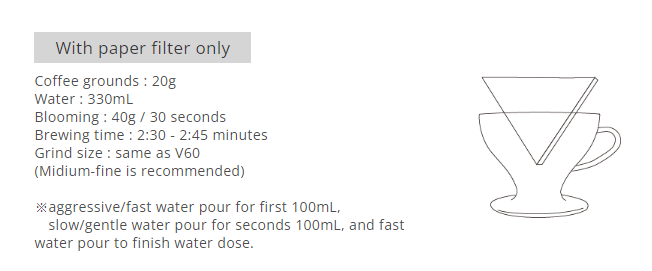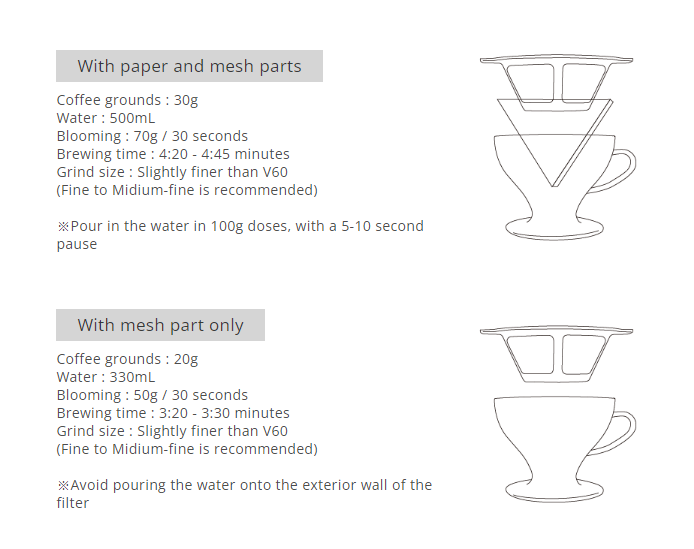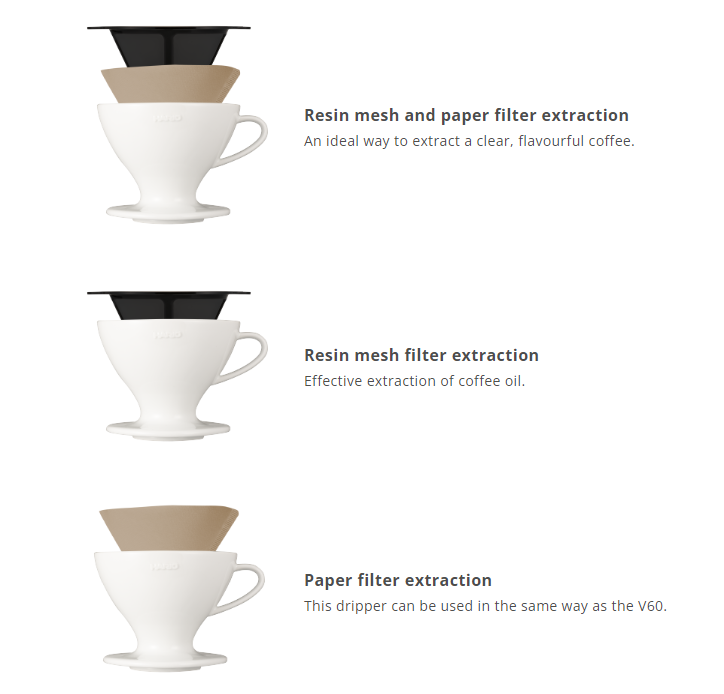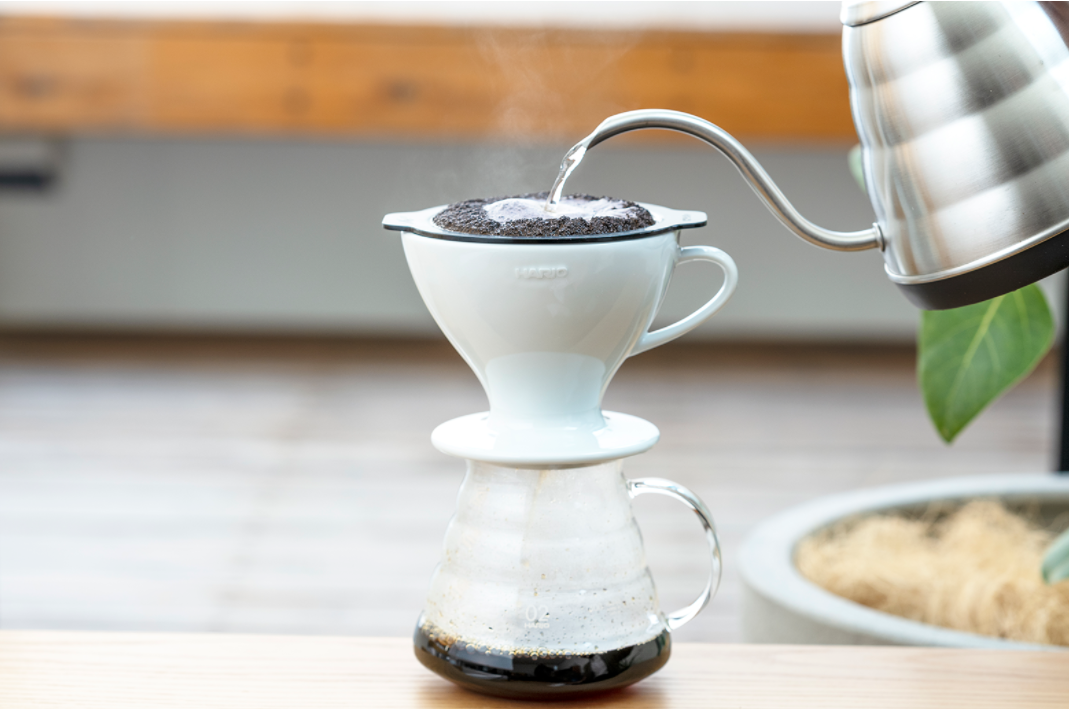 Who is Pete Licata
2013 World Barista Champion

2011 US Barista Champion

Nomad Coffee Group Consultant

How does the W60 make coffee so tasty?

Light-roasted coffee beans contain more water than deep-roasted beans and sink easily. This flat-bottomed mesh filter allows the ground coffee to move freely even if it is light-roasted. As a result, the hot water reaches every single coffee particle and extracts the rich taste.
After filtration through a resin mesh, a paper filter catches any remaining small particles. Double filtration means the coffee is incredibly clear but full of flavour.