Regular price
Sale price
QAR 280.00
Unit price
per
Sale
Sold out
This copper dripper takes all the function of the classic V60, and elevates it with an elegant metal design. The cone is made of copper and brass, giving it great resiliency and durability. Copper also is known as having great heat retention. Its stylish and timeless look will add a classic atmosphere to your kitchen or coffee stand. 
Color : Copper
Size : W135 × D120 × H92mm
Capacity : 1-4 cups 
Weight (Incl. box): Approx. 300g
Material:
   Body: Copper (Surface treatment: Baked coating)
   Handle: Brass
   Measuring Spoon: Polypropylene
MADE IN JAPAN
View full details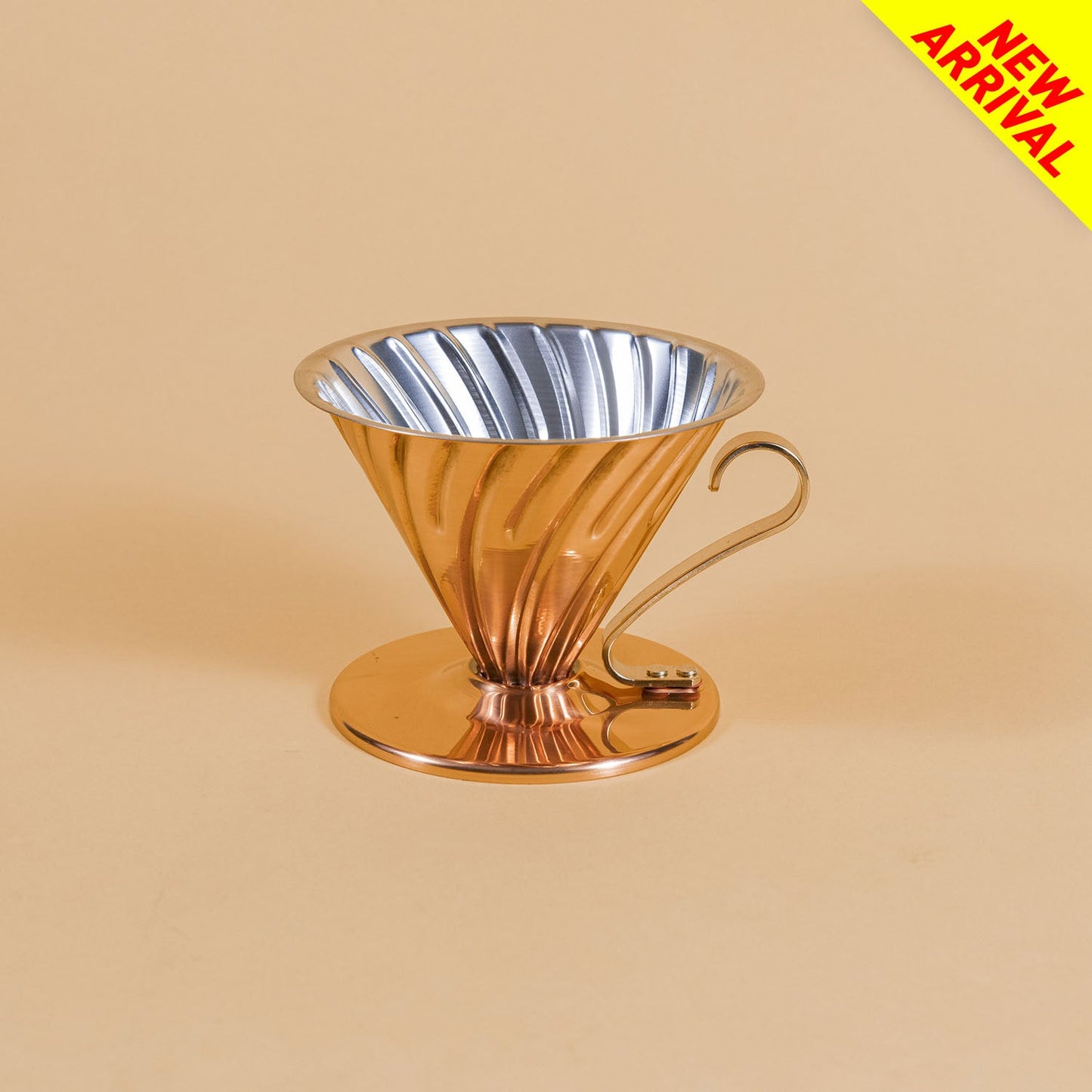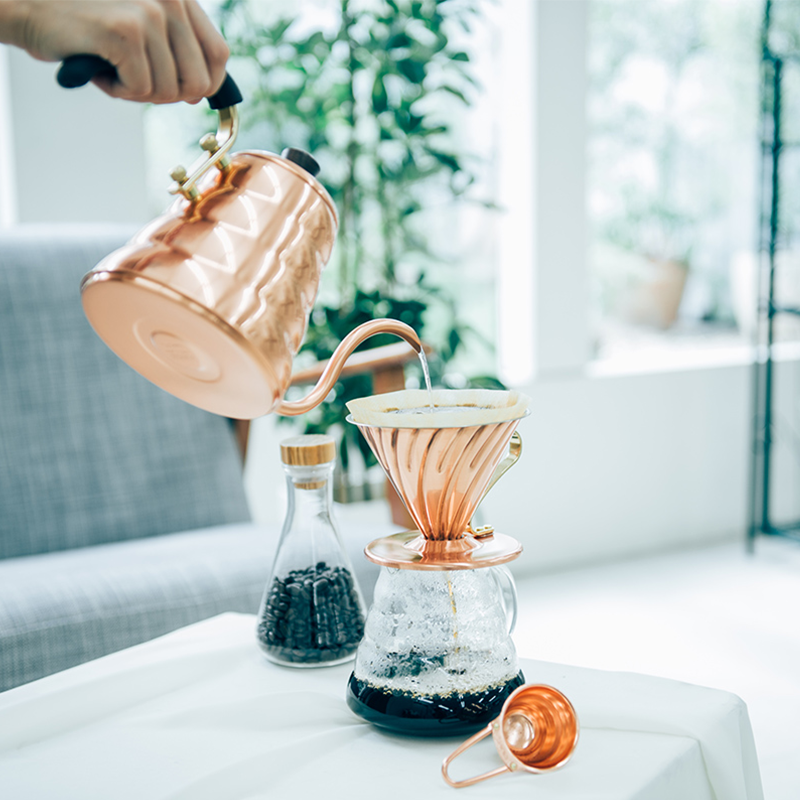 Features
V60 Feature 1: Cone Shape

The dripper's cone shape allows the layers of coffee grounds to become vertically thicker than on a flat surface of traditional trapezoid drippers. The shape lets hot water flow towards the centre, allowing it to stay in contact with the coffee grounds longer and ensuring a proper extraction of taste and aromatic constituents from the coffee.

V60 Feature 2: Spiral Ribs

When the coffee is saturated with water, the dripper's high ribs do not hinder the coffee's expansion. Furthermore, the twisted ribs prevents the paper from sticking to the sides of the dripper, letting the air through. This promotes a smooth extraction. 

V60 Feature 3: A Single Large Hole

The bottom of the dripper features one large hole. This makes the tip of the paper protrude through the hole, allowing for an extraction closer to that of a cloth filter, unrestricted by the dripper. By changing the pouring speed, you can brew coffee according to your preferred tastes.