Regular price
Sale price
QAR 420.00
Unit price
per
Sale
Sold out
The Fellow Clara 24oz Matte Black French Press
Easy to use:
No scale? No problem. Load grinds up to the coffee line and hot water up to the water line. Clara's ratio aids take out the not-quite-awake-yet guesswork for the perfect 24 oz batch every time. 
Clean Cup:
Don't let sludge and silt bum a ride into your mug. Clara's Enhanced Filtration Mesh brings out clean and complex flavours in a full-bodied brew. For easy clean up, make a dash for the compost bin and watch the slick interior coating go to work
Also available with walnut press and handle.
Specifications:
- Stainless steel body and filter
- BPA-free plastic lid and handle
- Coffee Capacity: 24 oz
- Dimensions (LxWxH):
- 170 mm X 115 mm X 200 mm
- Diameter: 115 mm
- Weight: 917 g (with plastic handle)
View full details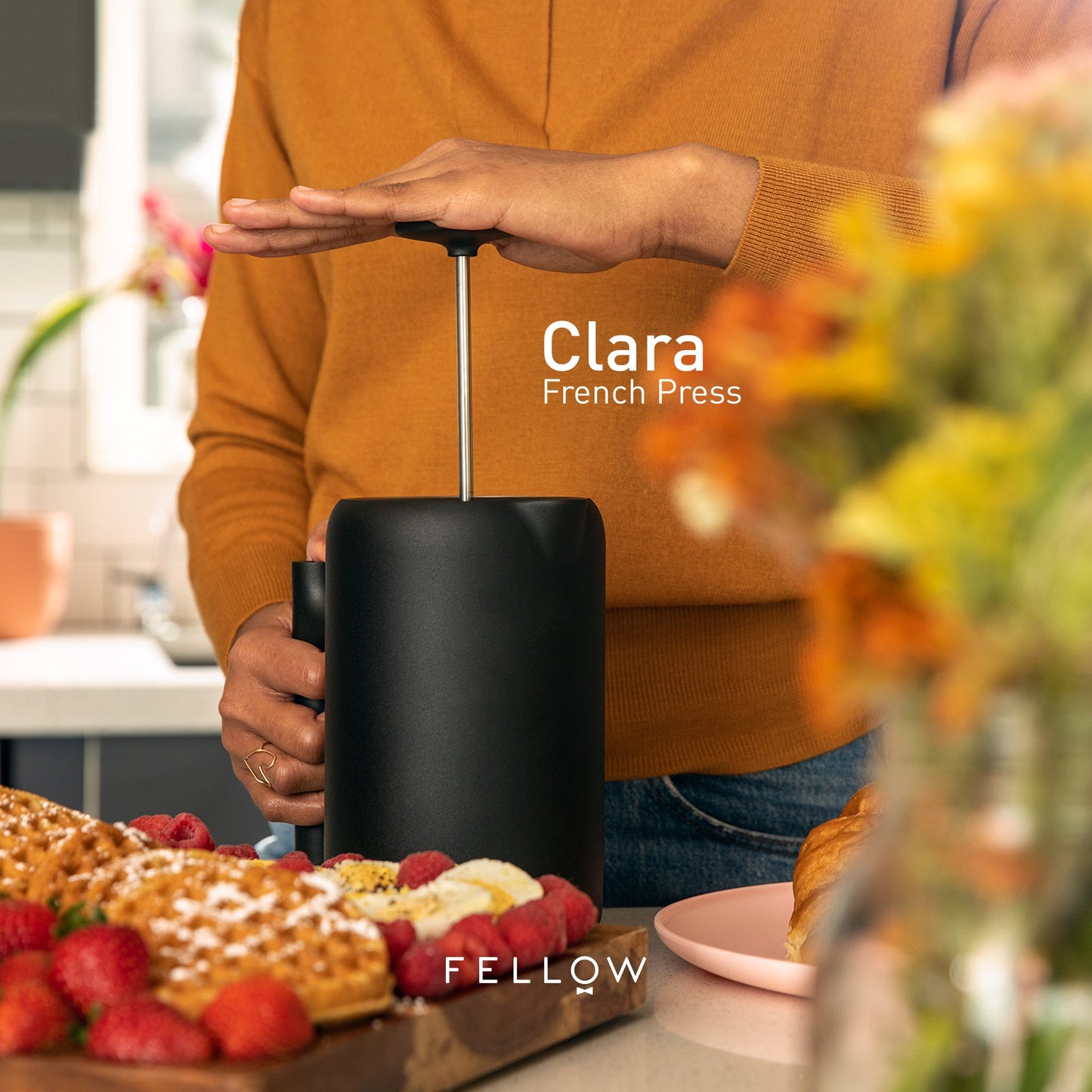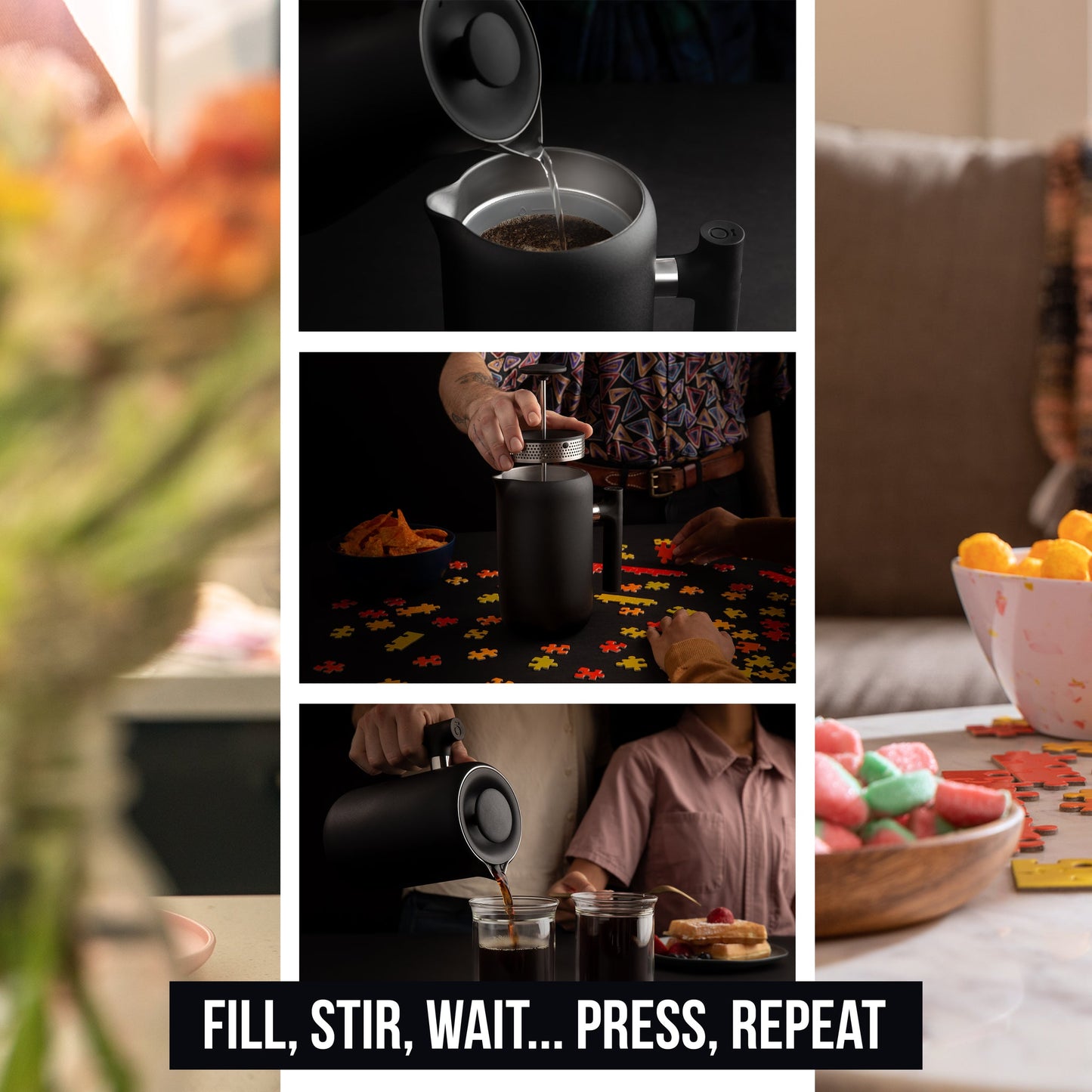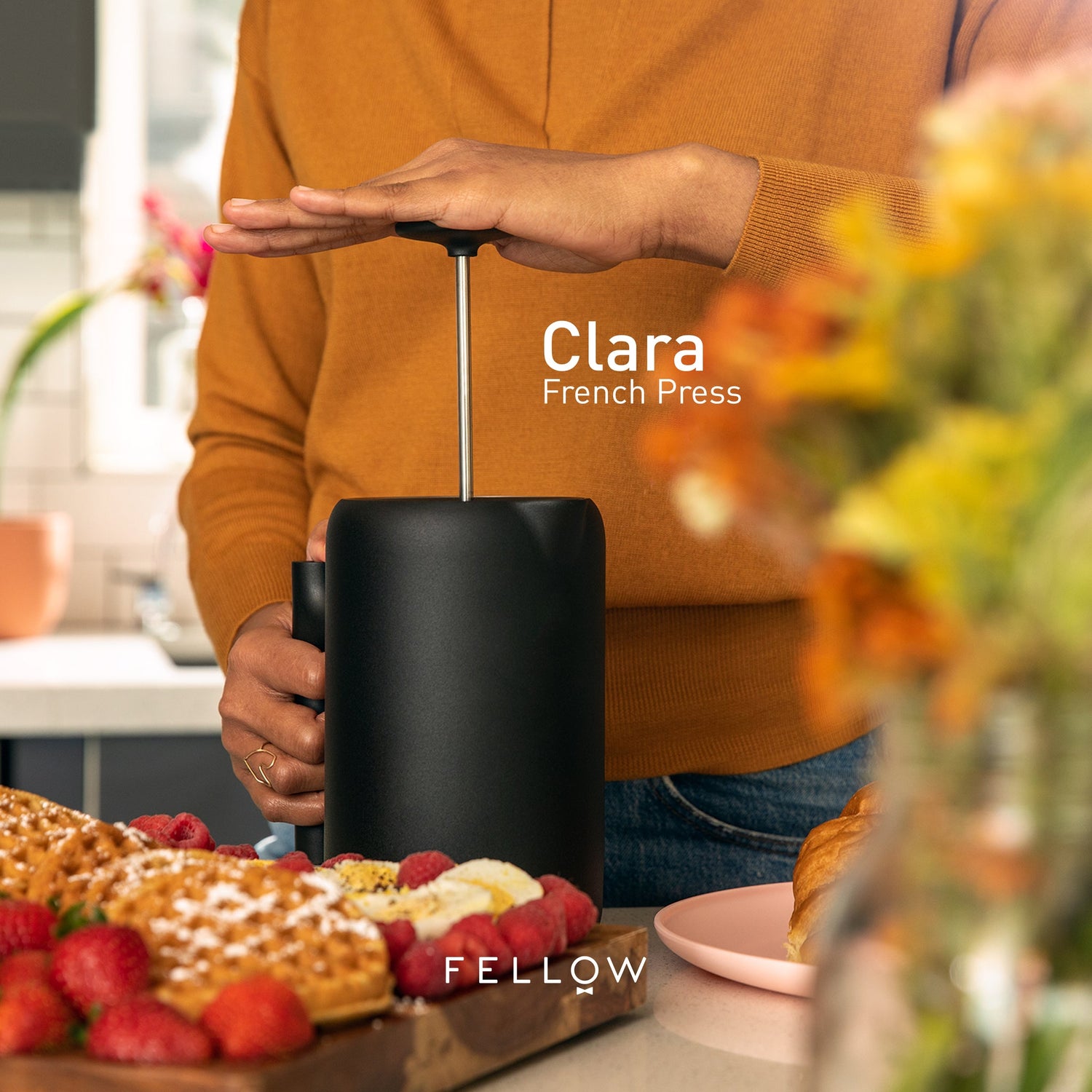 Thoughtful Details:
An All-Directional Pour Lid is always open for business without needing to align the spout while an oversized press feels like a dream in your palm. And because we do sweat the small stuff, we added an agitation stick to aid in extraction