Regular price
Sale price
QAR 255.00
Unit price
per
Sale
Sold out
The producer Carlos Pola has dedicated his life to revolutionizing specialty coffee production. 
FARM: Finca Las Brisas

VARIETAL: Parainema
PROCESSING: Honey
ALTITUDE: 1,200 to 2,030 meters above sea level
PRODUCER: Enrique Ferrufino
REGION: Apaneca, Sonsonate
TASTING NOTES: Strawberry, Honey, Milk Chocolate, Almond 
View full details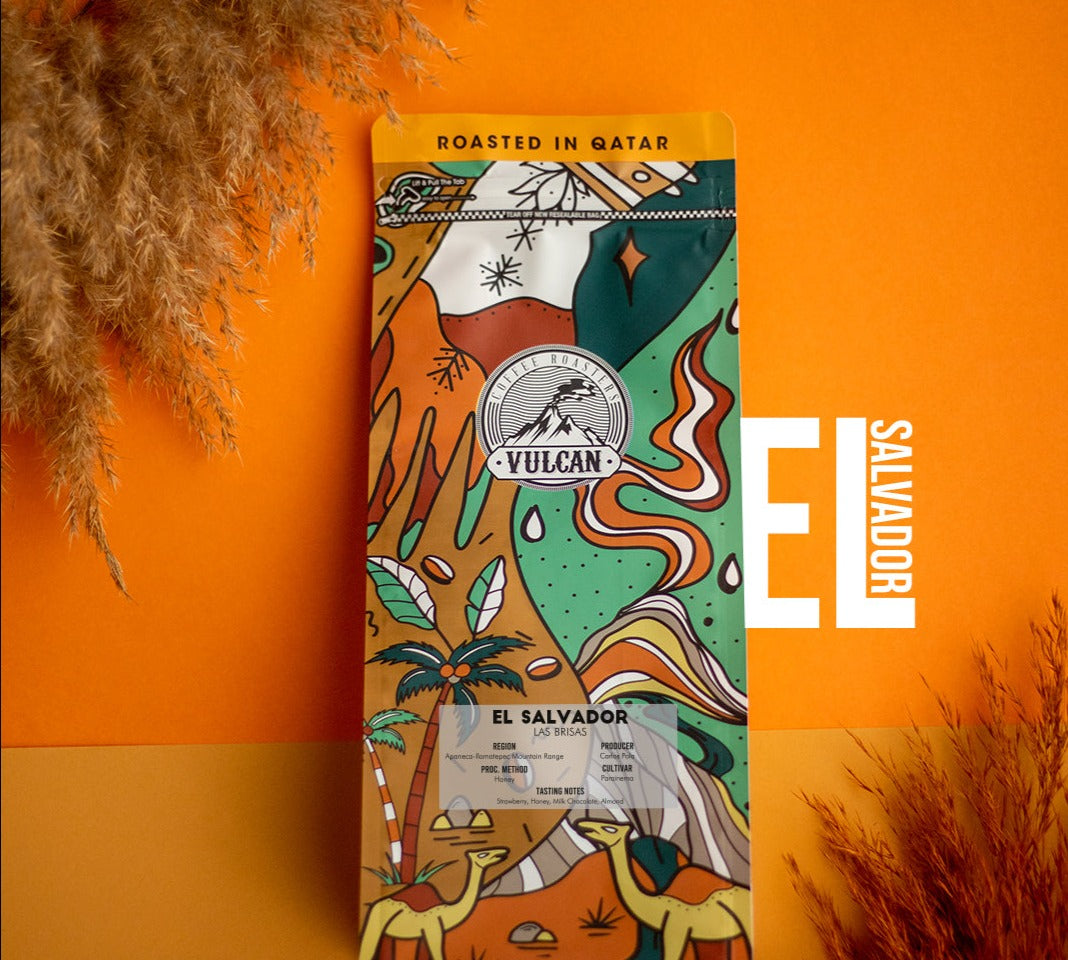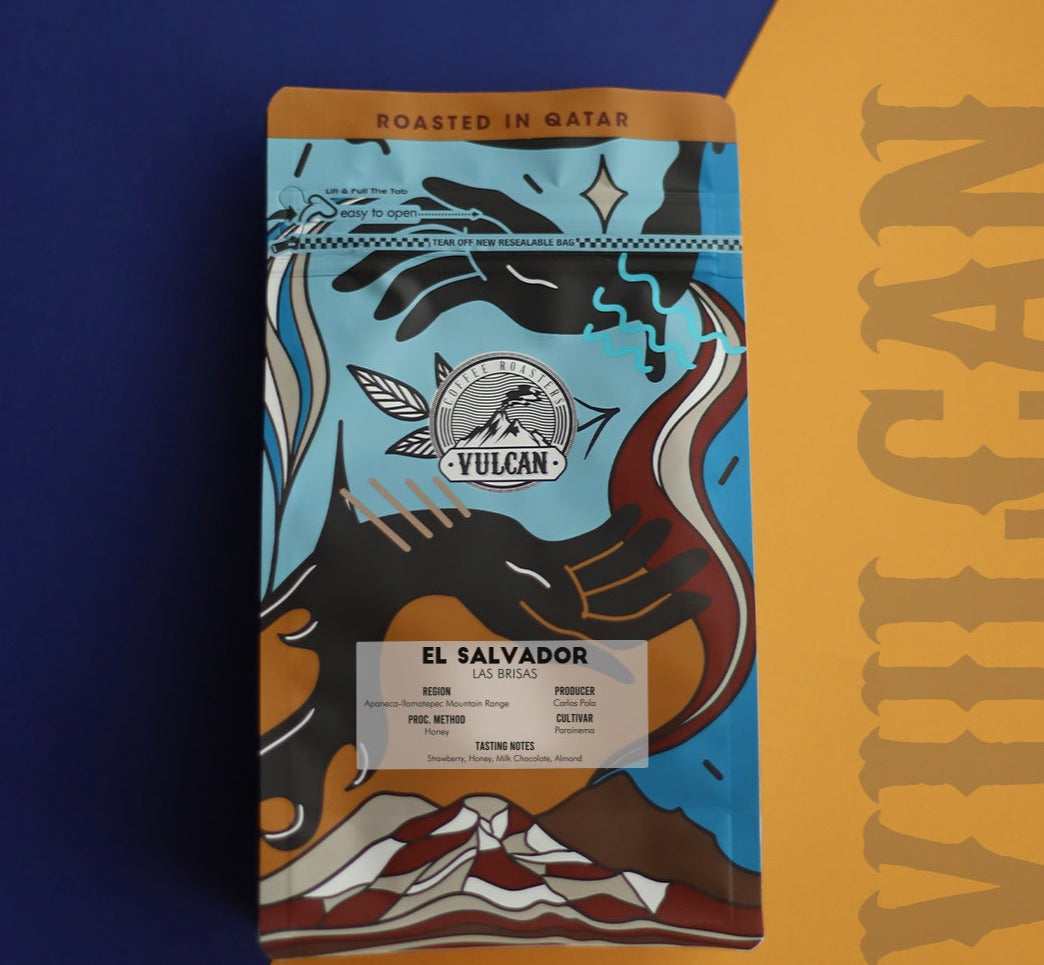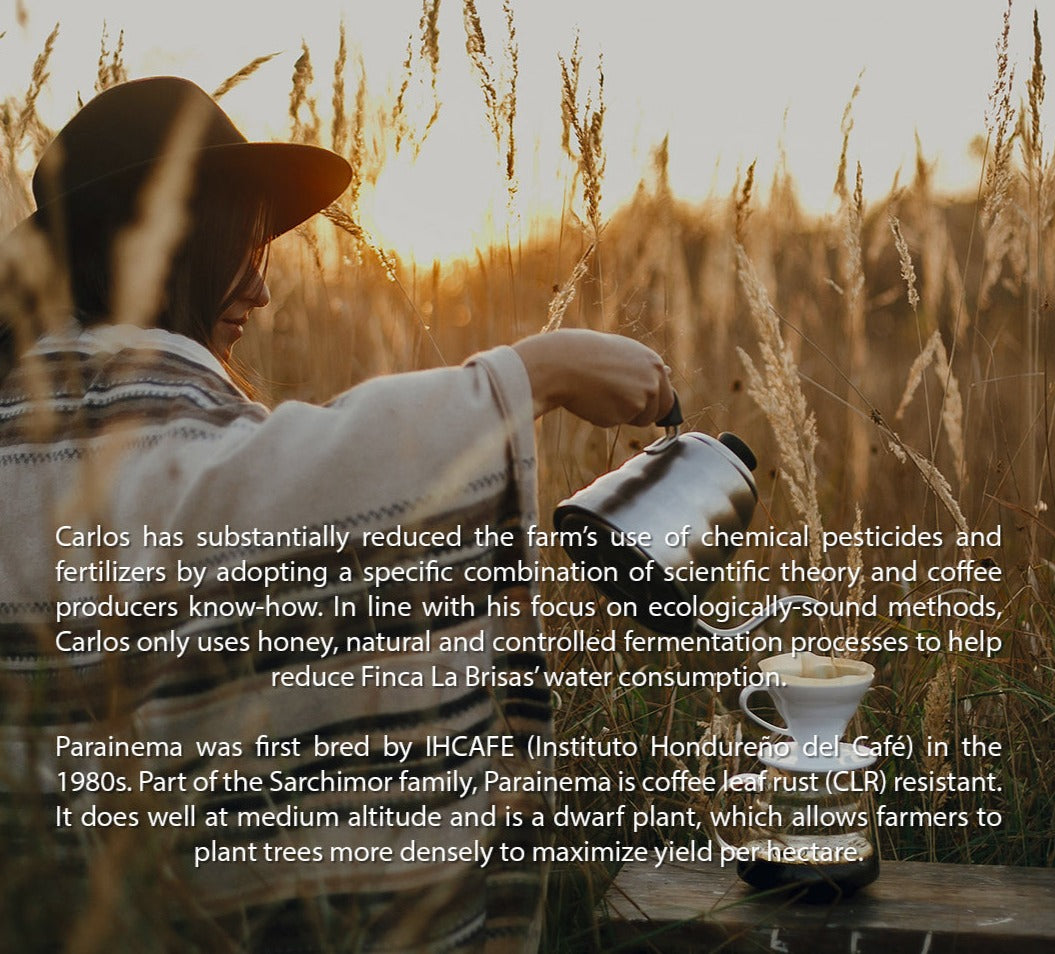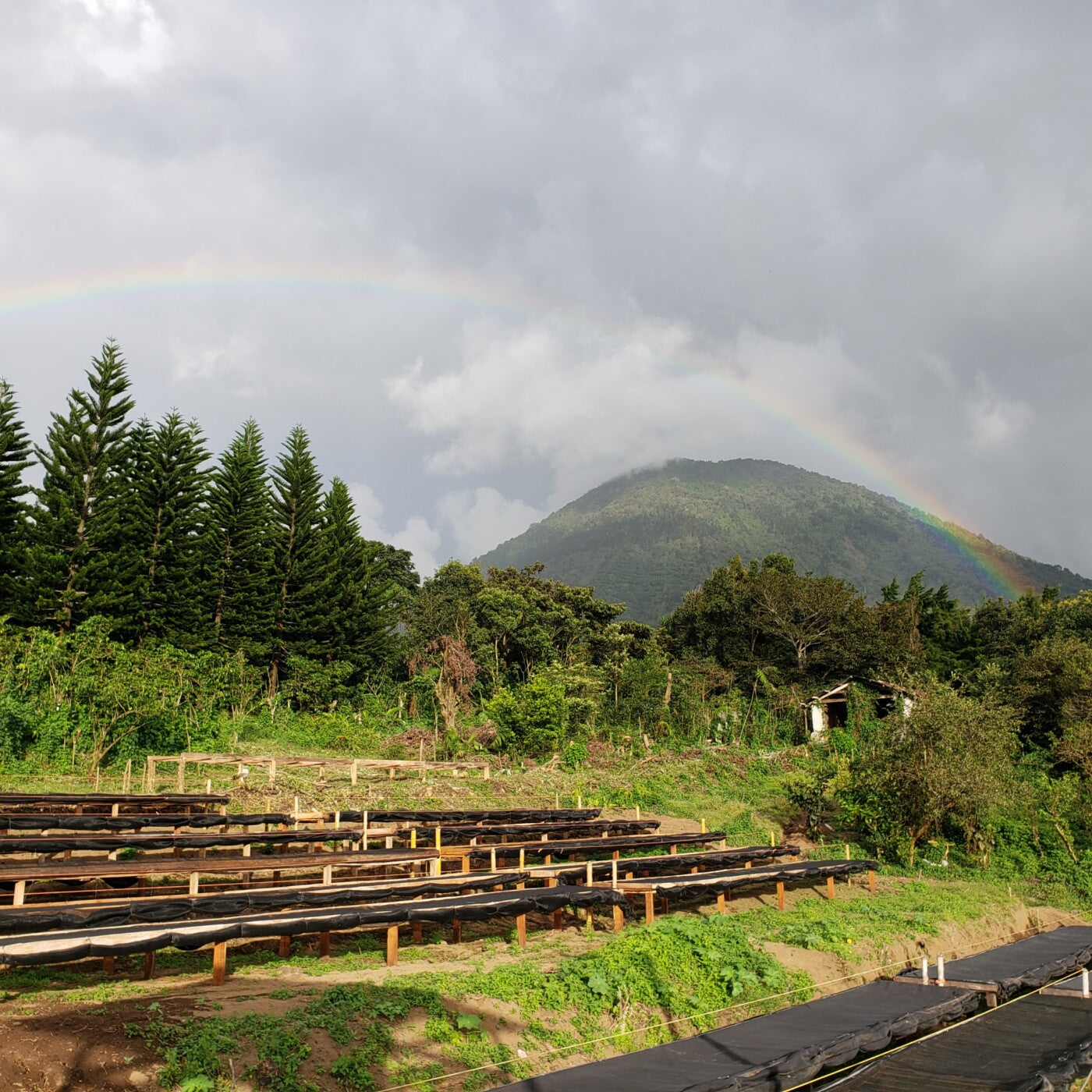 EL SALVADOR
ABOUT PARAINEMA

Parainema was first bred by IHCAFE (Instituto Hondureño del Café) in the 1980s. Part of the Sarchimor family, Parainema is coffee leaf rust (CLR) resistant. It does well at medium altitude and is a dwarf plant, which allows farmers to plant trees more densely to maximize yield per hectare.

EL SALVADOR

Don't be fooled by El Salvador's small size. It was once the 4th largest coffee producer worldwide and continues to produce high quality lots. The country is known for its great cupping varieties, such as Bourbon and Pacamara. In fact, two beloved, frequently high-scoring varieties—Pacas and Pacamara— originated in El Salvador.

Unlike other countries, where specialty coffee production has required a great deal of additional investment and training, El Salvador already has a broad and skilled specialty coffee workforce. Farming traditions run deep, and many Salvadorian farmers are extremely passionate about coffee production and continuously strive to improve their crop. El Salvador has optimal conditions for coffee processing. The prolonged dry season typically occurs during the harvest season, making it easier to sun dry coffee.

Though coffee output in the country has been declining for over two decades – exacerbated by the CLR crisis – the approach to coffee production has changed from volume- to quality-driven. A new generation of coffee producers has sprouted around the country with a new vision and approach to production. Many of this generation are experimenting with processing and varietals.