Regular price
Sale price
QAR 105.00
Unit price
per
Sale
Sold out
Crisp and juicy tropical fruit
Norbey Quimbayo grows coffee near the town of Acevedo in the Huila region of Colombia. Norbey's farm, La Esmeralda, lies a short drive from Pitalito, one of the major coffee towns serving Huila with services such as dry milling and buying centres.
Whole Bean Coffee: 250g (8.8oz)
Minimum resting period:
Filter 7 days
Espresso 14 days
Brew: For all brew methods
View full details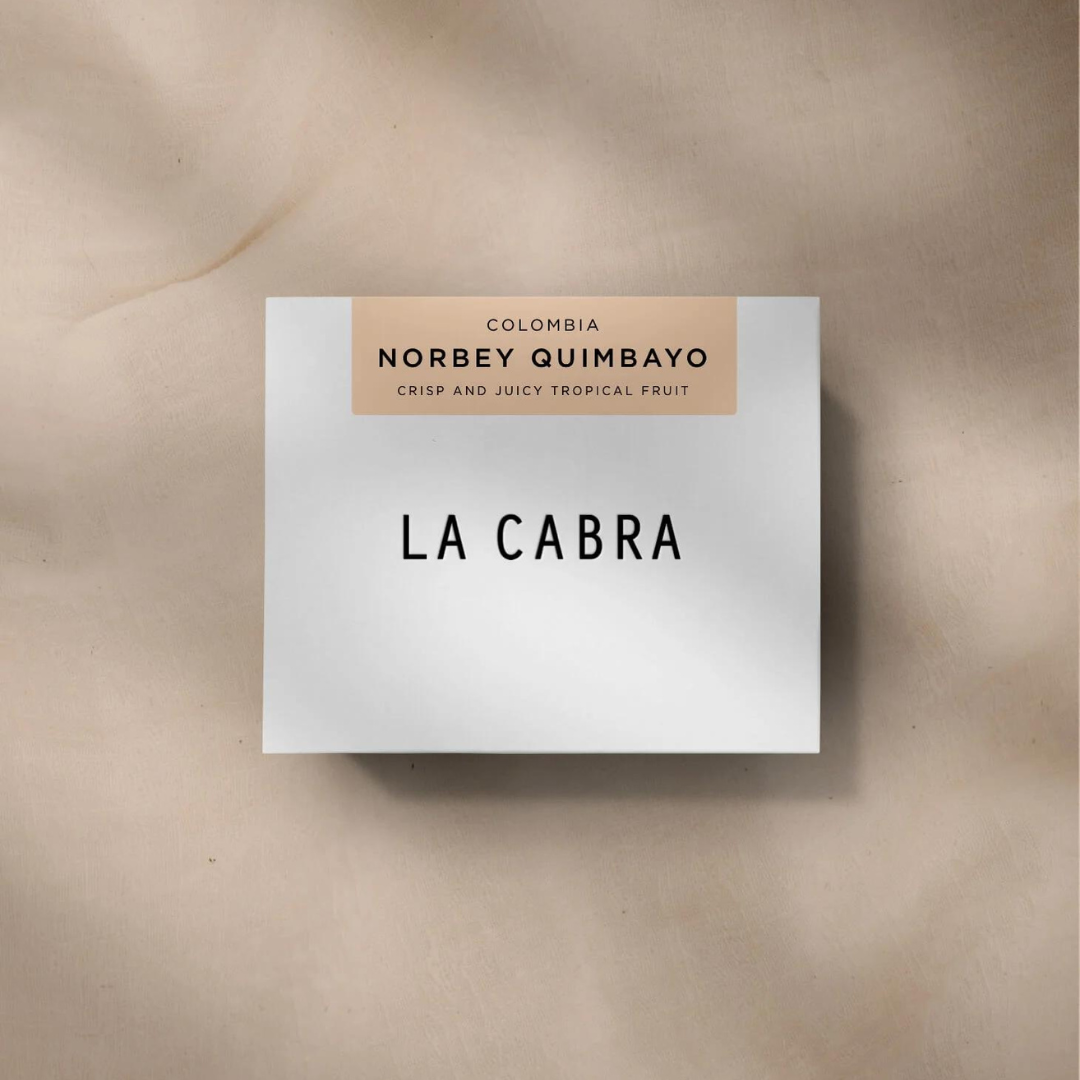 Norbey
Nowadays, Norbey works primarily with Cofinet to sell his coffee. They have collaboratively developed processing methods for Norbey's coffees, including this heavily pre-fermented washed protocol. First, ripe Pink Bourbon cherries are carefully sorted, and floated to remove low density and defective fruit. The cherries are then fermented in open tanks for 24 hours, before being sealed in plastic bags with no access to oxygen for 90 hours. During the second fermentation, the temperature is controlled so that the fermentation mass doesn't exceed 22°C. Finally, the cherries are depulped, washed and dried on raised beds. This method creates a very clean and crisp expression, still focussing on the characteristics of the raw material, but enhancing the juicy tropical fruit notes we often find in Pink Bourbon.